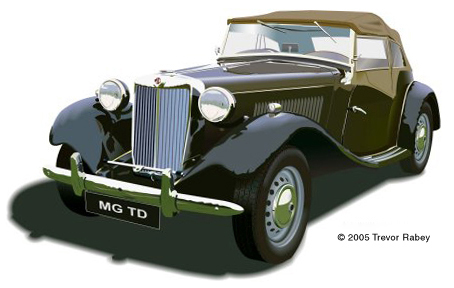 The Michigan Chapter of the New England MG T Register was established in 1971 to provide local activities for its members.
Our members are car enthusiasts with a particular fondness for the T-series MG, a vehicle made from 1936 to 1955 at the storied Abingdon Factory near Oxford, UK.
MONTHLY MEETINGS: Meetings are held at the Brass Pointe Restaurant on the 1st Tuesday of each month. Due to the COVID-19 pandemic, in-person meetings have been suspended until further notice.
PLEASE NOTE: The Michigan Chapter was forced to postpone plans for the 2020 GOF Central due to the pandemic. Although the Minnesota MG T-Register graciously offered to give up their 2021 spot, the club reluctantly decided to pass on their offer. We support the Minnesota chapter's plans to host the 2021 event and hope to see a strong turnout from our membership. Continue to check their website as more information becomes available.