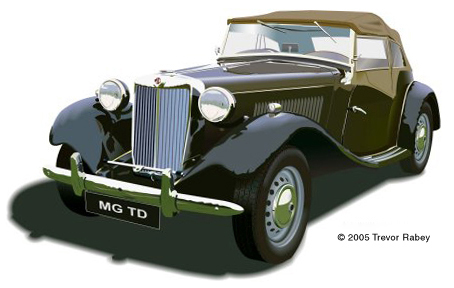 The Michigan Chapter of the New England MG T Register was established in 1971 to provide local activities for its members.
Our members are car enthusiasts with a particular fondness for the T-series MG, a vehicle made from 1936 to 1955 at the storied Abingdon Factory near Oxford, UK.
MONTHLY MEETINGS:  Meetings are held at Mama Mia on the 1st Tuesday of each month, located at 27770 Plymouth Rd., Livonia. Club parking is in the banquet lot, west of the restaurant across Cardwell St.